The origins of Barclay Press go back to the basement of Quaker Apartment in Portland.
Ray Carter (right) and Ralph Fletcher began doing printing for the Friends Church in 1948.
Ralph Fletcher operated the press for what was then called Oregon Yearly Meeting Press.
Ray Carter (right) shows a newly acquired press to the Oregon Yearly Meeting publications board.
Barclay Press moved in 1961 from Portland to a new building in Newberg that included the offices of Northwest Yearly Meeting. The building is now a part of Newberg Friends Church facilities.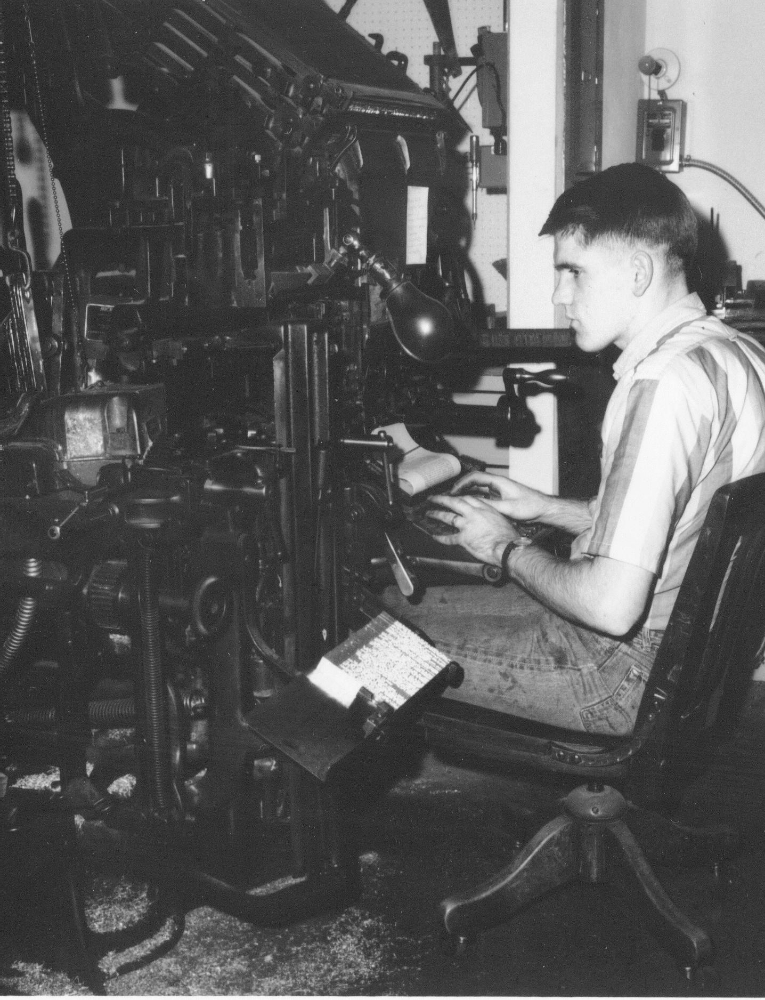 Dan McCracken began working at Barclay Press in 1967 as a Linotype operator.